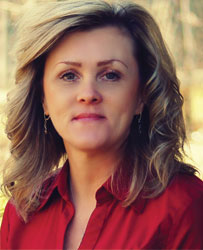 Catherine A. Ponist, CPA, has more than 25 years of public accounting, tax and business consulting experience.  In 1993, Catherine founded her accounting firm in Bucks County, PA.
Catherine provides a variety of accounting, tax, and consulting services to clients in a broad range of industries varying in size and volume of business including contractors, real estate investors, professional services, retail sales, lawyers, doctors, dentists and other health care providers.
As a trusted advisor, Catherine offers CFO services to her small business clients providing them with support in the management and growth of their business.  In addition to tax and financial statement preparation, Catherine specializes in representing taxpayers before both the Internal Revenue Service and State Revenue Departments
As a founding member of the Women's Business Forum, Catherine has worked closely with women entrepreneurs to establish and grow their businesses.  Her client mentoring emphasizes tax and accounting issues, business and tax strategies, and education.
Catherine is a graduate of Rider University with a BS in Accounting.  In 2002, she received, from the National Center for Professional Education, Inc., a certification for Specialty in Tax Controversies, which strengthened her ability to represent taxpayers before the Internal Revenue Service. She is also a member of the Pennsylvania Institute of Certified Public Accountants.